A
webinar that will provide immediate take home value for your association
Learn from one of the best in the industry.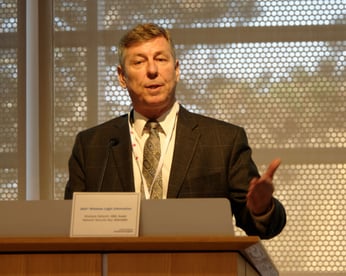 Dan Stevens, President of WorkerBee.TV leads you through an efficient 60 minute webinar that shows real association examples on how you can turn your conference into a year long event for members and sponsors
Consider these points:
• Video is second only to subscriptions in digital revenue.
• Video is the main content consumed on mobile and will continue to grow.
• Your sponsors are looking for video content for their own audiences - they can get that from you.


WorkerBee.TV is a CAE Approved Provider. The program(s) above meet the requirements for fulfilling the professional development requirements to earn or maintain the Certified Association Executive credential. Every program that we offer which qualifies for CAE credit will clearly identify the number of CAE credits granted for full participation, and we will maintain records of your participation in accord with CAE policies. For more information about the CAE credential or Approved Provider program, please visit www.asaecenter.org/cae.
As a CAE Approved Provider educational program related to the CAE exam content outline, this program may be applied for 1 credit toward your CAE application or renewal professional development requirements.
WorkerBee.TV values your privacy. By filling out the form on this page, you agree to allow WorkerBee.TV and .orgCommunity to send you industry insights and value based offers to your inbox. You can unsubscribe at any time.
View our Privacy Policy